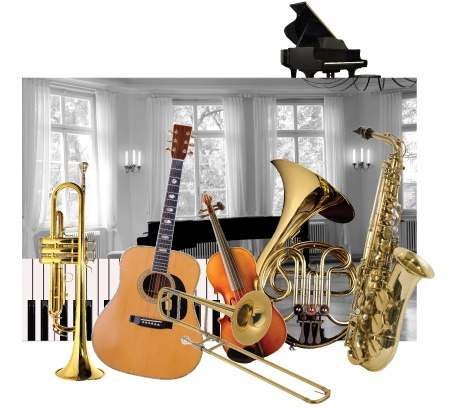 Music Hall
Classrooms will be created to accommodate lectures, small performances and open discussions about the many precious gifts from Italian Americans to the musical arts. We will examine the greatest writers and performers, some well known, some not. We may raise money to name the rooms in honor of special gifted musicians in American history.

Music rooms will be created to listen to music videos like Frank Sinatra's historic concert at Madison Square Garden. We will seek unique films and tapes from the Sinatra family, the Harry Warren and others that have not been viewed or listened to publicly. We will seek the newest technologies to enhance performances, instruction and listening of music.

Shared conference rooms will be built for music symposiums, performance planning sessions, guest musicians, etc.
Performing and Visual Arts Library:
Housing the biographies and works of countless Italian Americans such as Harry Warren, Frank Capra, Bernadette Peters, Jimmy Durante and Bobby Darin along with visual artists as exampled by Juliet Rago, Jean Parisi and Joseph Fornelli.
Commercial Office Space
The foundation contemplates the construction of several floors of modern, commercial grade office space to be built for and leased to private companies, individuals and government organizations. This component will serve as a revenue source for the foundation and the net proceeds will be used to offset the cost of the entire facility.